NatCon23 Recap: The Power of Quality Metrics in Crisis Services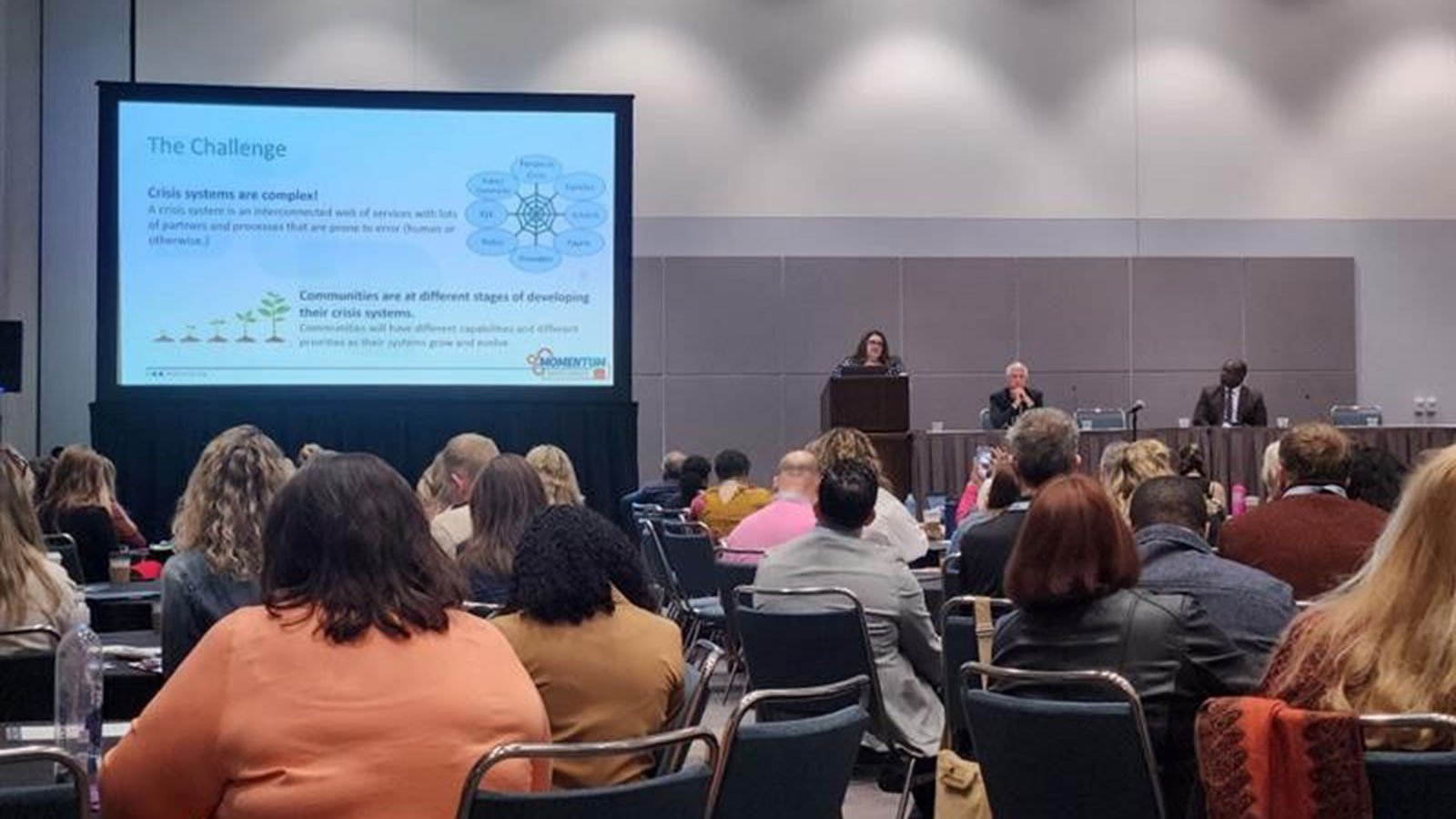 Connections Health Solutions kicked off Mental Health Awareness Month at NatCon23 in Los Angeles. We had a great time meeting old and new friends at our exhibit booth! This year's agenda was packed with insights and ideas from behavioral health thought leaders – including our own Dr. Margie Balfour, who presented on the Roadmap to the Ideal Crisis System and Quality Metrics in Crisis Services. Throughout the three days, people were buzzing about actor Rob Lowe's opening keynote presentation, Dr. Tom Insel's book signing, and all the puppy-based relaxation at the Wags & Walks booth!
Here's our take on three of the most prominent themes coming out of NatCon23:
How to Infuse Quality and Data into Crisis Services

With the increased interest and investment in crisis services across the industry, many communities are tasked with not only standing up for crisis services but must also simultaneously determine if they are effective and able to meet the needs of the community. Thought leaders shared that systems must be able to evaluate if they are reflective of their community values and priorities, identify gaps in services that prevent individuals from receiving the care they need, and, most importantly, remain focused on the true needs of the people being served.
At the Crisis Response Services Pre-Conference Summit and again on Day 2 of the main conference, Connections' Chief of Clinical Quality and Innovation - Dr. Margie Balfour – alongside Dr. Ken Minkoff, Dr. Matthew Goldman, and Dr. Sosunmolu Shoyinka presented expanded information on their work, Roadmap to the Ideal Crisis System.
A key element of the Roadmap is that an ideal crisis system should be engineered to maximize the ability of involved stakeholders to share and use data for continuous system improvement. However, treating crises is exceedingly complicated, involves many stakeholders, and existing data systems are prone to error and not designed to work well together. To help lead the industry toward a solution, the group developed a subsequent companion document to the Roadmap called Quality Measurement in Crisis Services.
The recently published guide breaks down the steps for developing crisis metrics that will collect the right data on the efficacy of the structure, process, and outcomes in crisis work. Their balanced-scorecard approach to building a person-centered set of metrics for individual communities based on their specific needs is most useful with extensive community collaboration and a comprehensive understanding of existing services to identify key needs and gaps in the system.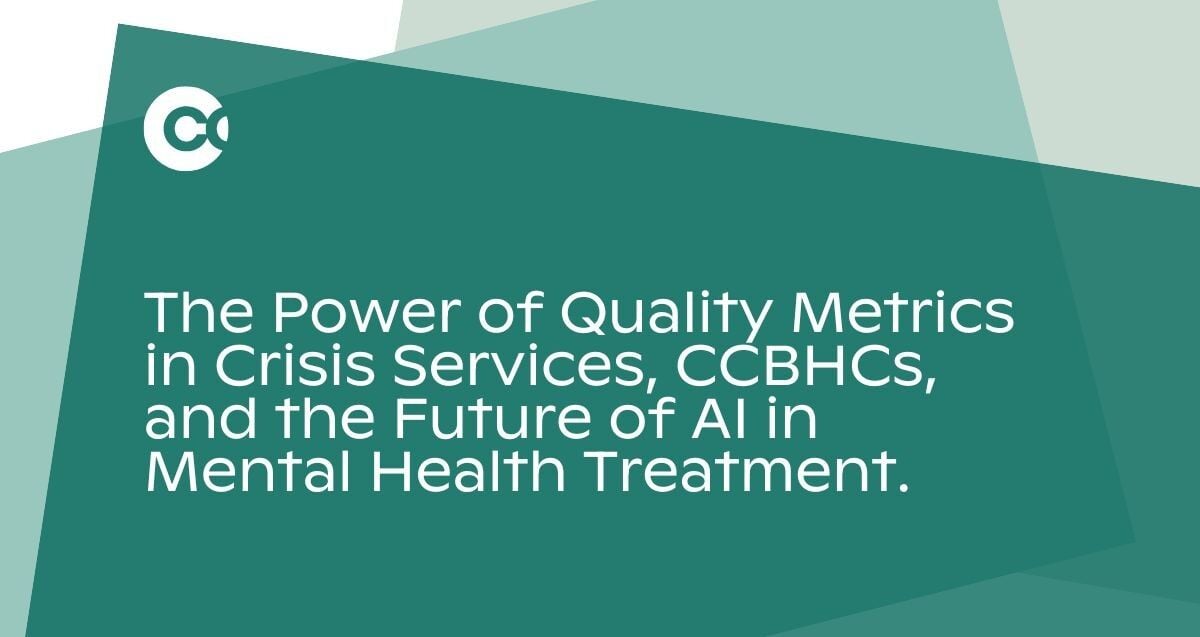 Update to Certified Community Behavioral Health Clinics (CCBHCs) Criteria Seen as a Step Forward in Crisis Care

There were over a dozen presentations on CCBHCs this year, and it was wonderful to hear all the commentary around the newly updated SAMSHA CCBHC criteria. Chris Santarsiero, Connections Vice President of Government Affairs, who recently published an article in Psychiatric Times on the topic, spent time in LA meeting with CCBHC providers and learning more about their work.
Several states shared their intent to move towards the CCBHC model and are interested in building out crisis services, especially for high acuity patients, a gap that most CCBHC operators have struggled to meet adequately. Some CCBHCs are county-run, and some are run by non-profits.

The right structure or operating plan has been an ongoing discussion and can be a challenge when it comes to service delivery and reimbursement for integrated care and specialty crisis services. Given the current bipartisan support for expanding crisis services and the new criteria offered by SAMSHA,it is clear there is a groundswell of interest among national leaders and the behavioral health industry to advance crisis services, and we are eagerly awaiting all the benefits this will bring, especially for the high-acuity, high-intensity populations.

Ai's Impact on the Future of Mental Health Care
The use of Artificial Intelligence in mental health treatment was brought up in sessions and hallway conversations throughout the conference. Intrigue is exceptionally high, and several companies and leaders shared potential use cases across the behavioral health continuum to help streamline processes and workflows. While there is much excitement, there are questions surrounding the ethics and safety of using AI in a mental health setting. Many noted that AI solutions have yet to be tested on a highly acute crisis population or those with Serious Mental Illness (SMI) and developmental diagnoses. Most use cases that were shared were in an outpatient setting.

We had a great time at NatCon23! If you missed us at the event, reach out to us at hello@connectionshs.com or visit us on the web at connectionshs.com to learn more about how we do crisis care differently.
We are already looking forward to NatCon24 in St. Louis. We'll see you there next year!