GET CARE
Need help?
Just walk in.
Connections welcomes every single person who walks into our centers, regardless of insurance. No exceptions. No judgment. Our dedicated team focuses on getting you the treatment you need to address your mental health crisis and recover in your community.
How we help
We are here 24/7/365 to get you
the care and treatment you need.
Walk-in mental
health clinic
Each of our centers has a 24/7 walk-in mental health clinic that is open to all individuals in need of mental health support. Individuals are seen by a trained crisis worker within 90 minutes.
Crisis
stabilization
Providers and peers with lived experience help individuals stabilize in a treatment-oriented and safe environment. Individuals are typically stabilized within 24 hours of treatment starting.
Extended
stabilization services
For individuals needing more intensive care and treatment, our subacute crisis stabilization unit allows them to stay under the care of a behavioral health provider so stabilization can continue to occur within their community.
Recovery support
and coaching
Our Transitions program is designed to surround individuals with the care and community-based resources needed to stay on a path to recovery. Individuals who enroll in the program typically graduate within 45 days.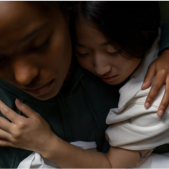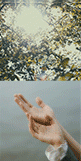 Insurance
We accept everyone.
Just walk in. No exceptions.
No judgment.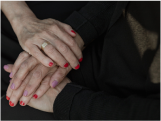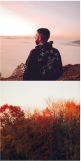 Find a center
Phoenix
Connections Phoenix
1201 South 7th Ave, Unit 150
Phoenix, AZ 85007
(602) 416-7600

Tucson
Connections Tucson
2802 East District Street
Tucson, AZ 85714
(520) 301-2400

Connections Cares
Care and treatment that is quick
and easily accessible.
Just walk-in
No appointment is needed to receive treatment at any Connections center. We accept everyone who enters a center, with or without insurance.
Get care from a dedicated team
When you come to a Connections center, we provide you with a team who can help address your crisis, as well as some of your stressors. Team members include a psychiatrist, nurse, social worker, and peer with lived experience.
Be seen by a provider quickly
Connections centers have providers onsite so you can receive care quickly – typically in 90 minutes or less. A psychiatrist or other psychiatric practitioner will evaluate you and discuss a treatment plan to help start your recovery journey.
Leave with a plan and a sense of hope
Care teams create a customized discharge plan for you that ensures you are connected to the right long-term support needed to succeed on your recovery journey.
Frequently asked questions
We provide care to anyone who needs us – whether you walk into our behavioral health urgent care without an appointment, arrive in the care of first responders, or are transferred from a regional hospital's emergency room.
Core to Connections is that care will always be provided to anyone experiencing a behavioral health crisis, regardless of insurance.
Each Connections center offers a variety of services that range from a walk-in behavioral health urgent care to continued stabilization. We help and treat individuals experiencing all types of behavioral health or substance use crises. For a list of services provided at your local center, click here.
No one necessarily knows when they might experience a behavioral health crisis, so all Connections centers are open 24/7/365. Our walk-in behavioral health urgent care centers do not require an appointment.
Don't see your question answered here? No problem. Check out our contact us page to get in touch with a member of the Connections team.
Lacey P.
Not only are they nice and knowledgeable, but they actually care. I'm so glad I came here.
Connections Arizona Patient
I have never been to a clinic like this one before. The doctor is very respectful and understanding about my situation. I like how my life is beginning to change. This has been by far the most effective treatment program I have been to.
Kyle M.
Admittedly, I never wanted to go there. But if I had to go again I would want to go there and nowhere else. I have never been in a medical facility with nicer staff. Both men and women. From the medical assistants to the nurses, the doctors, everyone is a five-star person. Absolutely amazing. They were calm they were helpful and they tried to do their best for every single patient. That's pretty awesome. It means they love what they do. They are very good at it.
Dariusz J.
This place has saved my life many times.
Asia J.
Very positive, intelligent, and comforting. Also, the staff members are passionate and always try their hardest even when there are technical issues. It's great to converse with everyone here. Overall, I've had a great experience my last few visits.